Our Team
Meet the Betterhumans team.
We have assembled a stellar scientific advisory board to help guide our effort.
Nady Braidy, Scientific Advisor
Research Fellow in Psychiatry at the Centre for Healthy Brain Ageing, University of New South Wales, Sydney, Australia. In 2011, he was the first to show that NAD+ levels decline with ageing, and enzymes involved in NAD+ synthesis are dysregulated during the pace of ageing. He has published over 82 peer reviewed publications (H index = 20), 6 book chapters, 2 books and 1 international patent on a pharmacological formulation to promote NAD+ synthesis in mammalian cells.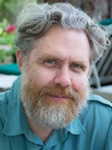 George Church, Scientific Advisor
Prof of Genetics, Harvard Medical School, Dir of the Center for Computational Genetics. 1984 Harvard PhD included the first direct genomic sequencing method, molecular multiplexing tags, which lead to automation & software used at Genome Therapeutics Corp. for the first commercial genome sequence -- pathogen, Helicobacter in 1994.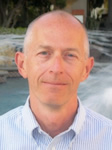 James Clement, President and Director
Attorney turned entrepreneur, turned scientist.
Michael Fossel, Scientific Advisor
Professor of Clinical Medicine at Michigan State University and editor of the journal of Anti-Aging Medicine, who is best known for his views on telomerase therapy as a possible treatment for cellular senescence. Fossel has written numerous articles on aging and ethics for the Journal of the American Medical Association and In Vivo, and he published a book titled Reversing Human Aging in 1996. An academic textbook by Fossel entitled Cells, Aging, and Human Disease was published in 2004 by Oxford University Press.
Alexander Garruss, Scientific Advisor
PhD Candidate at Harvard University and the Wyss Institute for Biologically Inspired Engineering. Former bioinformatics analyst at the Stower's Institute for Medical Research conducting analyses of next generation sequencing data and regulatory genomics.
Jeffrey Lee, Veterinary Consultant
Bio coming soon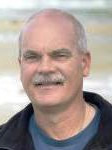 Jim Gibbons, Director
Founder, CEO, and part owner of Seattle Shellfish LL. Industry Advisory Council member of Western Regional Aquaculture Center 2008 to present. Past Board Member of Pacific Coast Shellfish Growers Association. ALCOR member since 2002. Serial entrepreneur. Author and Editor. BA Wittenberg University; MBA American University.
Robin Mackey, Director
Founder and Designer of Exponential Longevity, applying 2.0 diagnostics, medications and new biometrics for the reversal and prevention of cardiovascular disease, cancer, infections, cell loss and a platform for self-directing evolution applications 2007 to 2016. Managed the Urological Diagnostic Suite at Mount Sinai Medical Center, Miami Beach 1993 – 2016. Mackey Web Design - Sales, SEO, content writer and second in command 1999 to 2016.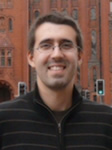 J. Pedro Magalhaes, Scientific Advisor
Research Fellow in Genetics under George Church at Harvard Medical School. Developed high-throughput approaches for studying ageing, including computational tools and databases. Currently, lecturer in Biological Sciences at University of Liverpool.
Raymond McCauley, Scientific Advisor
Chief Science Officer at Genomera, Chair of the Biotechnology Track, Singularity University, former Sr. Bioinformatics Scientist at Illumina; next generation sequencing technology to develop new applications in gene expression, including miRNA, ChIP-Seq, methylation and epigenomics.
Would you like more information about Betterhumans?